Learn why we no longer sell or use poly foam for concrete leveling!
Here at Mixan Mudjacking, we have seen firsthand the dangers and risks of relying on the inconsistent performance of polyurethane foam for concrete leveling.
Human Toxicity of Unmixed Polyurethane Foam
Most of our customers do not understand the occupational hazards of working with polyfoam safely. Polyurethane foam is a petroleum-based substance that can adhere to any material, even skin. Its main ingredients include known carcinogens and substances listed as toxic by the EPA, OSHA, NIST.
We value the health and safety of our employees as much as the quality of our customer experience. Relying on polyfoam as a solution creates great concerns for both the safety of our team and the quality of our end result.
Choosing to avoid this toxic substance is a decision we have made after years of experience working with both traditional mudjacking and polyurethane foam.
Harmful Odors Caused By Polyurethane Foam Installation
The odors given off by polyurethane foam are strong and toxic.
Using polyfoam in a closed or interior space can cause this smell to linger for an undetermined amount of time even after curing is complete. When we complete a concrete leveling job with traditional mudjacking, we can guarantee that no harmful odors will be left in your home or office after our work is complete.
Damage & Cleanup With Polyurethane Foam Installation
Polyfoam can permanently stain windows, siding, doors and effectively ruin the aesthetics of your garden or landscaping in an instant. With traditional mudjacking, we can guarantee that the cleanup will never become an issue that will cost you more money to correct after the project is completed.
When it comes to performing concrete leveling services for our residential or commercial customers, the risks of using polyfoam simply outweigh the benefits and the quality of the end result when compared to traditional mudjacking.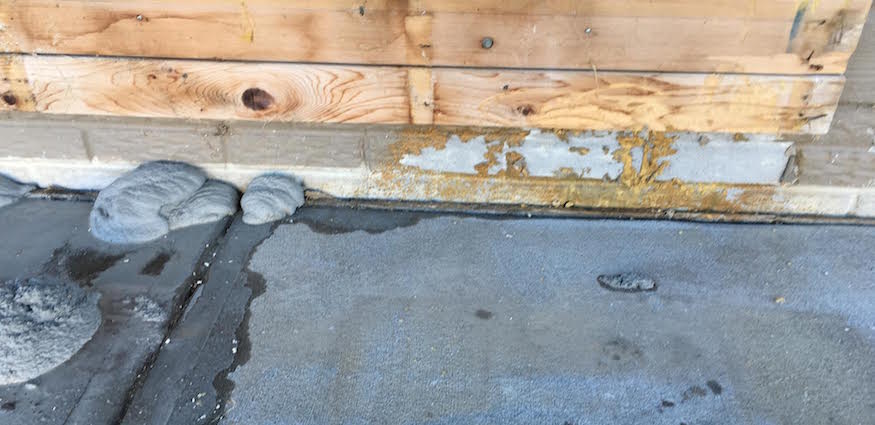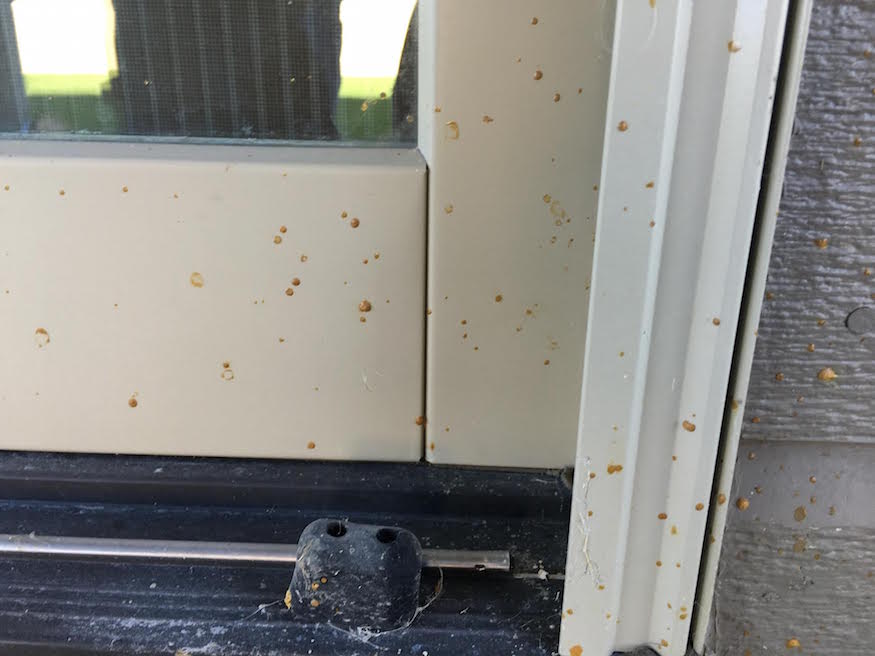 Durability of traditional mudjacking vs. polyfoam.
Did you know that traditional mudjacking simply lasts longer than polyfoam? Traditional mudjacking relies on the strength of grout made from crushed rock and limestone to level concrete slabs. It is stronger, more durable, and simply better at filling complex voids than polyfoam.
While the grout required for traditional mudjacking is heavier than cured polyfoam, neither can provide suitable load-bearing properties if the soil below fails.
Consider the load that your piece of concrete is supporting each day—maybe it is a car or an even heavier piece of machinery. Would you rather rely on the lifting power of crushed rock and limestone, or a chemical-based foam?
What happens to concrete if the soil fails?
If the soil below your slab fails, neither polyfoam nor traditional mudjacking can ensure your slab will remain level. However, traditional mudjacking will provide a more durable and long-lasting solution for leveling concrete.
Void filling properties of polyfoam vs. mudjacking.
In our experience using both traditional mudjacking and polyfoam for concrete leveling, we have determined that the void-filling properties of these foam products are more unpredictable than traditional mudjacking and not worth our customers' time or money.
The success of mudjacking is thanks to the consistency of the grout used to fill the voids. This grout flows better and more predictably than foam into underground voids and hardens immediately. With traditional mudjacking, your concrete will be ready that same day. Unfortunately, polyfoam cannot guarantee the same results.
Not only does polyfoam fail to effectively spread into complex voids, but it is also common for excess air in the pump to create further air channels throughout the foam before it hardens. These additional air channels weaken the integrity of the foam once it is cured, and can lead to further sinking or cracking of your concrete.
Drill holes required for concrete leveling.
The same number of drill holes are required for leveling concrete whether you are relying on mudjacking or polyfoam. However, additional drill holes may be required for polyfoam if the results are not as expected. This is a common occurrence due to the unpredictable nature of polyfoam's void-filling properties.
The size of the drill holes required for mudjacking is slightly larger than those required for polyfoam due to the pressure required to pump the grout. If you have a decorative patio or custom concrete installation, we can minimize the appearance of any drill holes required for mudjacking.
Hidden costs of polyurethane foam.
Mudjacking is always a cheaper solution than polyfoam installation due to the predictable performance of our grout. We can budget your concrete leveling project with much more accuracy and confidence using Mudjacking than polyfoam.
The unpredictability of polyfoam often leads to hidden material costs and a higher cost of labor. Beware of concrete contractors who operate as direct polyfoam resellers that might tell you differently.
Are you looking for a concrete leveling expert that can get the job done right the first time?