Lift the foundation of your structure back to a level state!
If your structure is sinking as a result of decay or environmental factors, foundation piering (also called foundation underpinning) may be the solution you need to restore the structural integrity and general safety of your residential home or commercial business.
When it comes to foundation repair at Mixan Mudjacking, we rely on the most modern equipment available to provide two of the most popular and effective solutions in the industry: resistance piers and helical piles.
How long does Foundation Piering last?
Foundation piering, also called foundation underpinning, is a foundation repair solution that is designed to last up to a century.
While our vendors guarantee the quality of the equipment we utilize for foundation piering, we also extend a 20-year warranty to all of our foundation repair work. We utilize high-quality materials from AB Chance, the only pre-engineered and manufactured underpinning system that has been evaluated by all national building code agencies.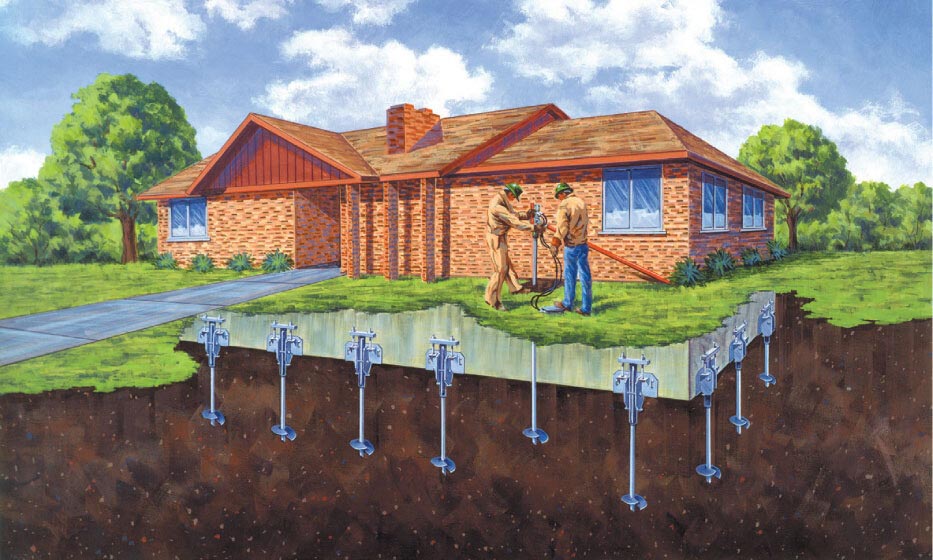 How safe is it for the environment?
The relative environmental-friendliness of foundation piering is thanks to the design and materials used to construct the piers themselves. The piers are typically made from galvanized steel and their installation does not create significant soil disruption.
Does Mixan Mudjacking provide excavation services?
Many of our core mudjacking services rely on our ability to also provide top-notch excavation and clean up after the work is complete. Through Mixan Excavation Inc., we have access to the expertise and equipment to take on any excavation project involving routine earthwork, residential development, landscaping, or underground utilities.