Grain bin floors are challenged by the heavyweight of the grain stored inside. They are also less supported as mice tunneled holes underneath. Help maintain your grain bins by allowing us to fill the voids and help raise and support the concrete slab.
This will provide a better storage base for your grain. We do a number of slabs in feedlots. We can usually come in and mudjack your feed bins without disrupting your operation.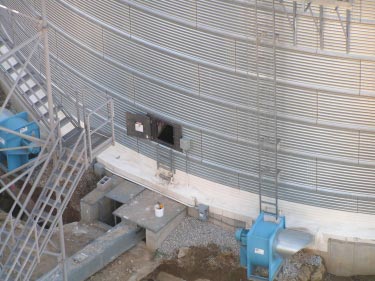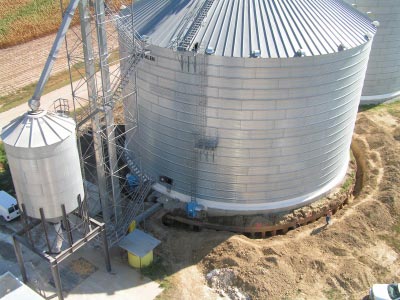 Mudjacking is economical; cost a fraction 1/2 -1/3 of replacement
Mudjacking does not affect landscaping (sod will remain in place)
Mudjacking area can be used immediately – vehicle traffic 4 to 6 hours
Unlike new concrete, mudjacking is not affected by weather
Installation takes much less time
Mudjacking offers additional benefits:
Mudjacking stabilizes the sub-soil
Mudjacking eliminates color differences between old and new concrete
Mudjacking fills the void, eliminating erosion, water penetration, certain foundation leaks, animals, and insects.