Is your concrete settling or sinking? Our team of experienced professionals can quickly and effectively level your concrete slabs. Whether it's your sidewalk, driveway, patio, or garage floor that needs leveling, we've got you covered. We also offer concrete repair services, such as crack sealing and joint caulking, to prevent future settling. Don't let settling concrete ruin your property – trust us for your concrete repair.
If you're looking for a solution to keep water out of your home or business, our team of professionals can seal cracks and joints in walls, floors, and between different materials to protect your property from water damage. Ignoring these issues can lead to costly damage in the future. Our experts will assess the sealing needs of your property and provide a cost-effective and efficient solution.
If you suspect your foundation may need repair or piering, our team of professionals has the expertise and equipment to address foundation issues and provide long-lasting solutions. We offer piers and mudjacking for foundation repair and leveling, depending on the specific needs of your property. Don't let foundation issues go unchecked – trust the experts at Mixan Mudjacking for all your foundation repair and piering needs.
Grain Bins and Foundations
We specialize in agricultural mudjacking and concrete applications, repairing tired and cracked grain bin bases. The floors of grain bins face the challenge of supporting the massive weight of stored grain. Don't overlook the foundation, floor, or pad problems that may jeopardize your grain bins or silos. Our team can fill voids, lift bins back in place, and provide a solid base for your grain storage.
Dealing with contractors can be scarier than:
Loss of property value or risk of injury.
Loss of grain storage capacity from a broken AG bin foundation or floor.
Experiencing improper drainage or soil compaction issues.
It's hard to know who to trust with the repairs of one of your most valuable assets. You shouldn't feel lied to or scammed when you're trying to protect your property.
Restoring property value and peace of mind is as easy as...
2. Receive a Quote You Can Trust
At Mixan, we don't like dealing with the pressure of salesmen either.
We vowed never to make our customers feel that way.
We treat you and your property like we want to be treated.
With over 35 years in the business, we only invest in processes that will last for our customers.
How Mudjacking Repair Works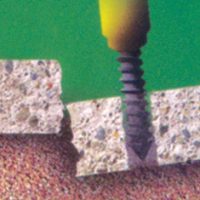 A pattern of holes are drilled through the sunken slabs.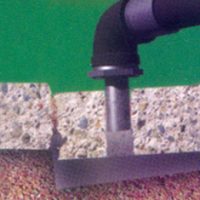 Grout is pumped under the slab raising it to the desired height.
The holes are patched with cement.
As a property owner, your home or business is your domain.
You are responsible for it. When the foundation needs to be repaired, concrete needs to be lifted or leveled, or expert excavation and dirt work services are needed, where do you turn? Hiring a contractor can make you feel more vulnerable than experiencing a loss of property value or use.
We've seen the stress and frustration property owners face when one of their biggest assets is vulnerable. We wanted to alleviate that stress – not add to it.
For over 35 years Mixan Mudjacking has been lifting and leveling residential concrete, repairing broken commercial or grain bin foundations and performing expert excavating and dirt work services throughout the Omaha and Lincoln Nebraska area. Through it all, we vowed to treat customers the way we want to be treated. Honesty, transparency, kindness, a fair price, showing up on time, and doing the job right the first time are all values we strive to deliver to you.